Crystal clear air, mountains dressed in autumn colours, and local food at its best. Autumn may just be the finest season in Valdres, and we have collected 10 tips for what you can experience in our region. Welcome to the mountains!
Hiking in the mountains
A hike in fresh air and colourful vegetation in autumn is something very special. There are countless possibilities in Valdres, and to make it easier for you to find a hike that suits your liking, we have collected a number of favorites here. You can combine your walk with a stay or coffee break in one of the cozy mountain lodges and DNT cabins in Valdres.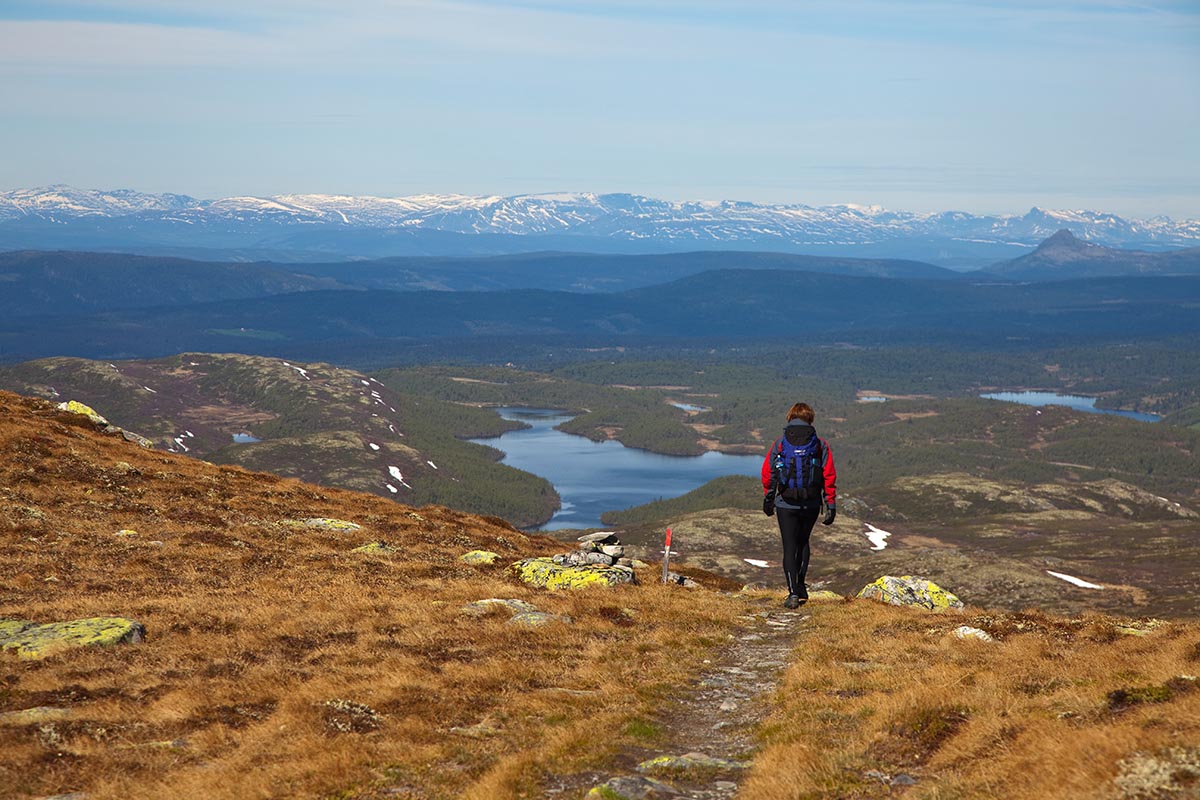 Dog sledding on wheels
Dog sledding can be experienced in Valdres throughout the year and autumn must be the best season for doing it on wheels. Let the team pull you through the beautifully coloured landscape while you can enjoy the view from the cart or drive your own team. This is a very memorable experience for everyone!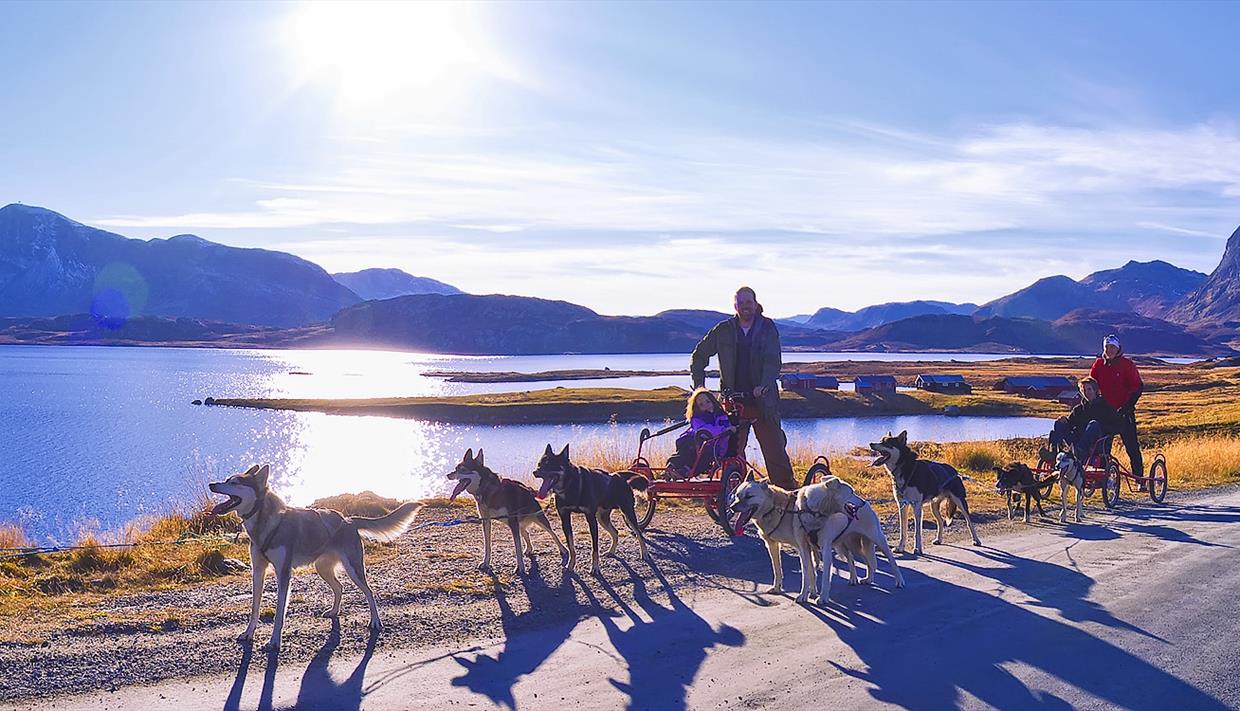 Enjoy local produce at its best
Autumn is the season of harvest, and Valdres can offer some of the region's best local food during autumn. Game and domestic animals have had a summer in the mountains, grazing the finest herbs and resulting in world class taste. The mountain trout is traditionally used for the famous delicacy, rakfisk. Several restaurants arrange game and gourmet dinners during autumn. These are very popular, so remember to book a table in good time. If you want to cook yourself or give away locally produced food and drinks as a present, visit one of the farm stores or fine food stores in the region.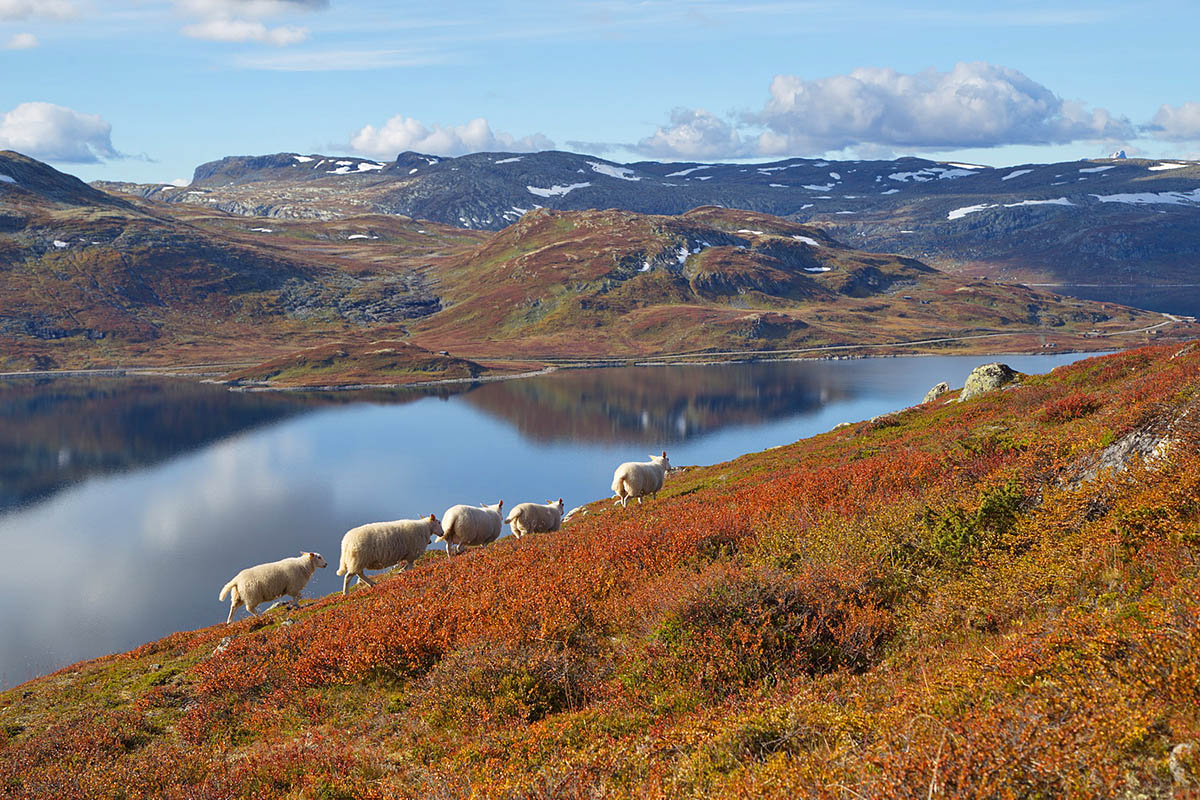 Cycling tours for every taste
There is no reason to put away your bike just yet. On the contrary, the fresh air is splendid to cycle in and the colors of the mountains add an extra dimension to your cycling tour. Just remember to dress well.
The most popular cycling route in Valdres is Mjølkevegen. Along over 200 km, you can experience idyllic farming areas and spectacular mountain landscape, stay in cozy accommodations and have your luggage transported. But there are other tours to choose from as well. Have a look at our selection here.
If you're into mountain biking, give Beitostølen a try. Take a ride on sustainably built trails or join a guided tour for the ultimate mountain cycling adventure!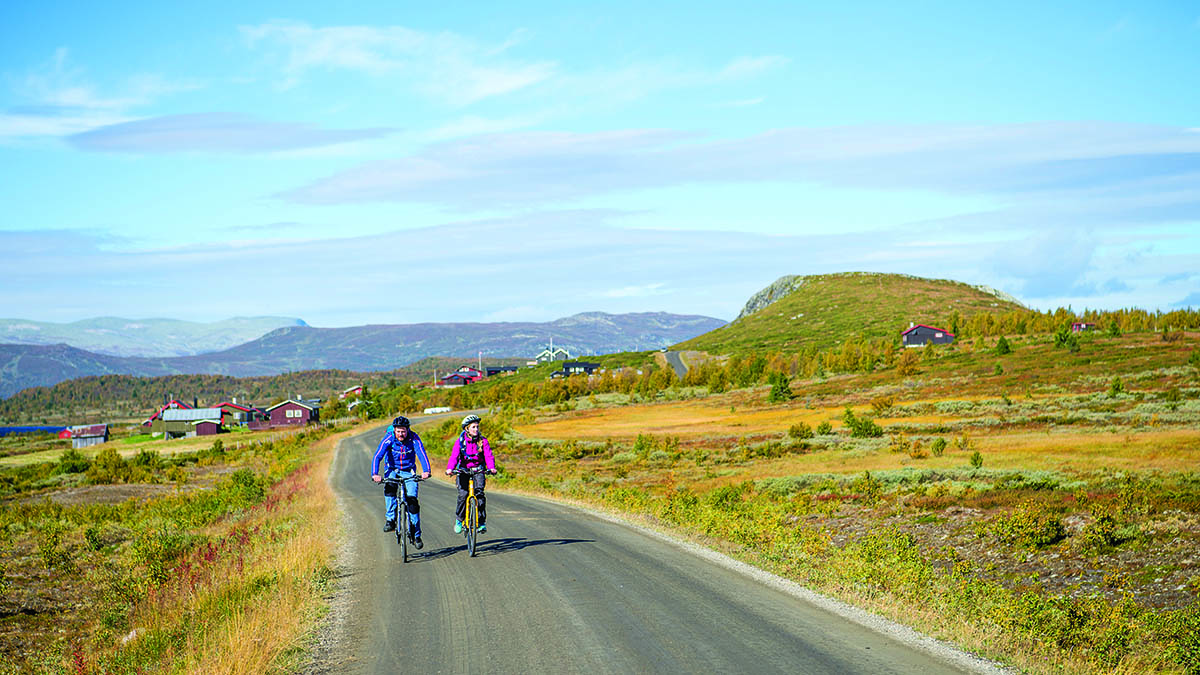 Experience the mountains from horseback
Horseback riding tours may be the best way to experience the mountains during autumn. Short and long treks are available in different areas of Valdres. Sturdy horses well used to the terrain take you on a memorable journey.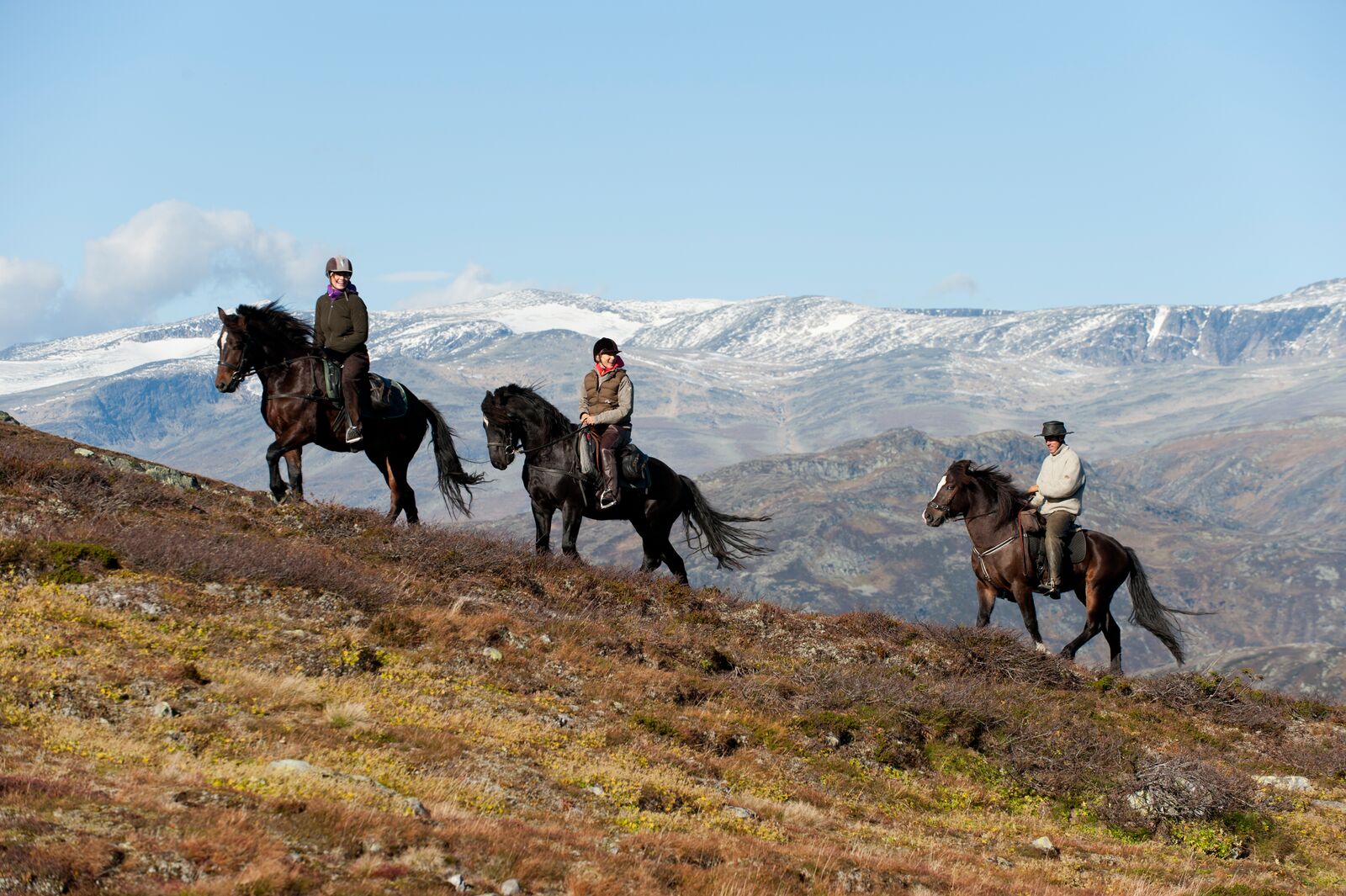 Valdres Golf
The golf course in Valdres is open until the middle of October if the conditions are favourable. Do you fancy a round on one of Norway's most beautiful golf courses?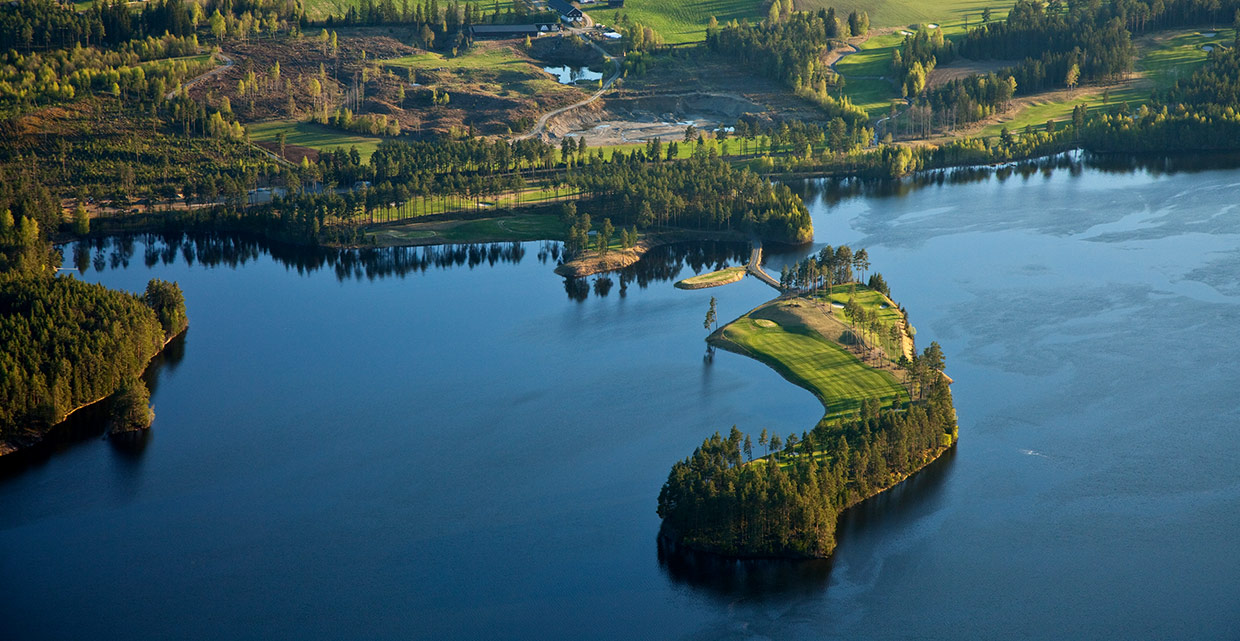 Experience the National Tourist Road Valdresflye in all its autumn splendour
During autumn, a road trip along the popular scenic National Tourist Route Valdresflye is especially beautiful. The vegetation has put on its most colorful dress, and the air is sharp and crystal clear. Combine your trip with a visit to the new service center Flye1389 and the historical Bygdin Fjellhotel.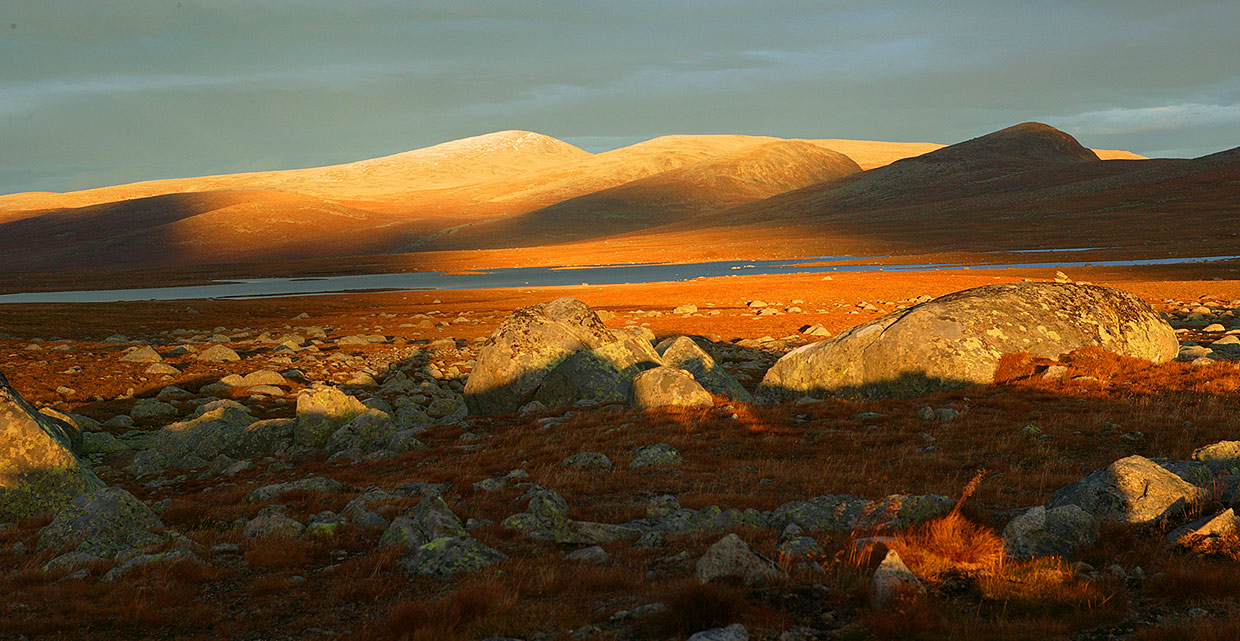 Go on a kayak or canoe trip
A different and great way to enjoy the autumn mountains is from the water level in a canoe, kayak or pack raft. If you didn't bring your own, rent one or join a guided tour!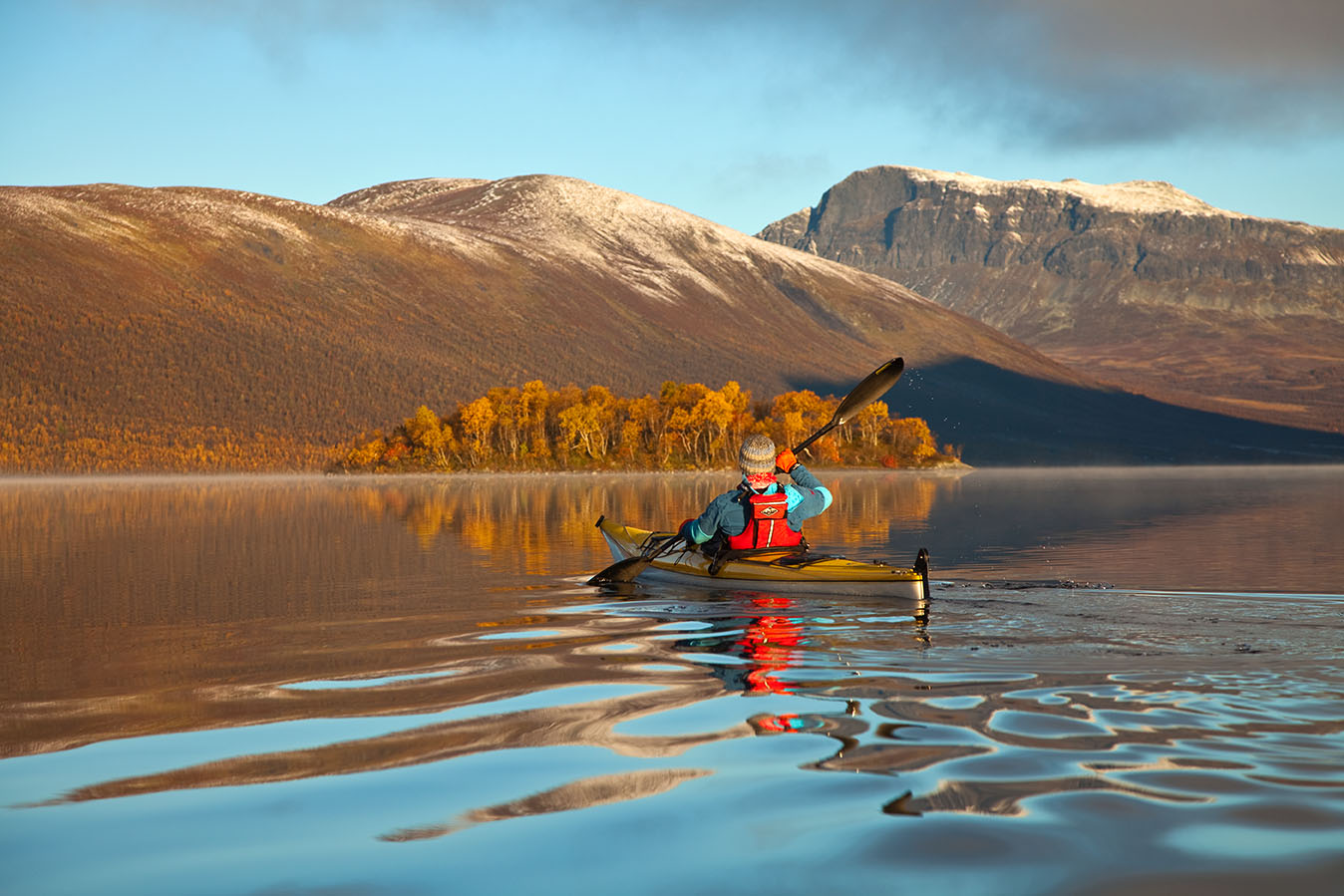 Activity parks in Valdres
Activity parks in Valdres are a top favorite not only for our small visitors! At Beitostølen, visit Sommerparken which is open to visitors throughout the autumn holidays and features a summer bob course and downhill cart track, among others. There's also a high rope course for those unaffected by heights. At Vaset you can get an adrenaline rush from the zip line and the climbing and balance park! At Valdres Storhall at Leira you find an indoor climbing wall for all levels and ages, and a great frisbee golf course in the adjacent forest.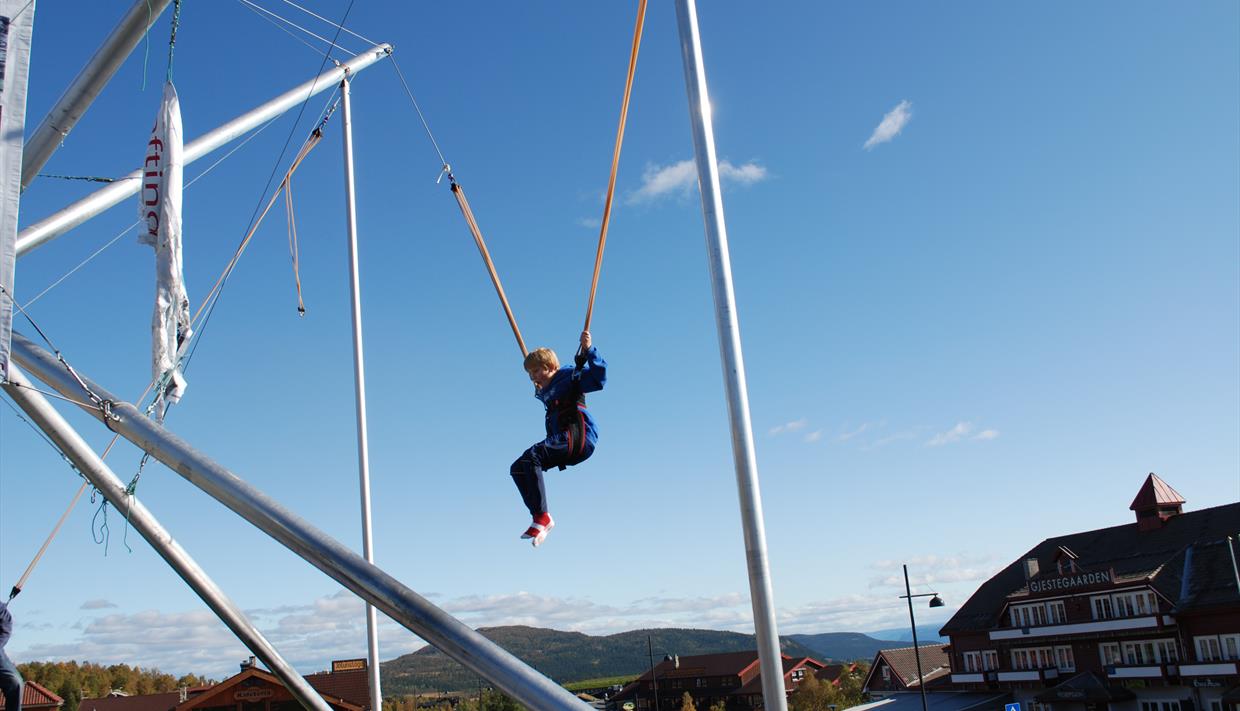 Relaxing indoor activities
When the weather is adverse and your body needs a rest from hiking, a relaxing day in with a massage, a swim in the pool, a sauna or a yoga class is just the thing. Several accommodations in Valdres and surroundings can offer just that in their wellness department. Some also have a children's pool and even a water slide. A day like that is best summed up over a better dinner at the restaurant.