Approx. 12 kilometers south of Fagernes along the E16 lies the village of Aurdal. The recreational area of Aurdal reaches from the valley bottom with Lake Aurdalsfjorden all the way up onto the mountain ridge Aurdalsåsen. In Aurdal there's a grocery store, a gas station and a café/restaurant. You will find accommodation at Aurdal Fjordcamping, Danebu Kongsgaard and Aurdal Fjellpark. With a beautiful golf course located on the lakeshore, an alpine skiing center and lovely, varied outdoor terrain for hiking, cycling, fishing and cross country skiing, Aurdal is the number one choice in Valdres for many tourists and private cabin owners.
Valdres Golf
Valdres Golf is one of Norway's most idyllic golf courses, located on the bank of Lake Aurdalsfjord. Hole six has been voted the most beautiful hole on all golf courses in the country. It's a 9-hole course, but possible to do as an 18-hole course, and you will also find a driving range and a training area with putting green and sand banks. They also have a club house with a café and pro-shop. A recommended stop for all golfers!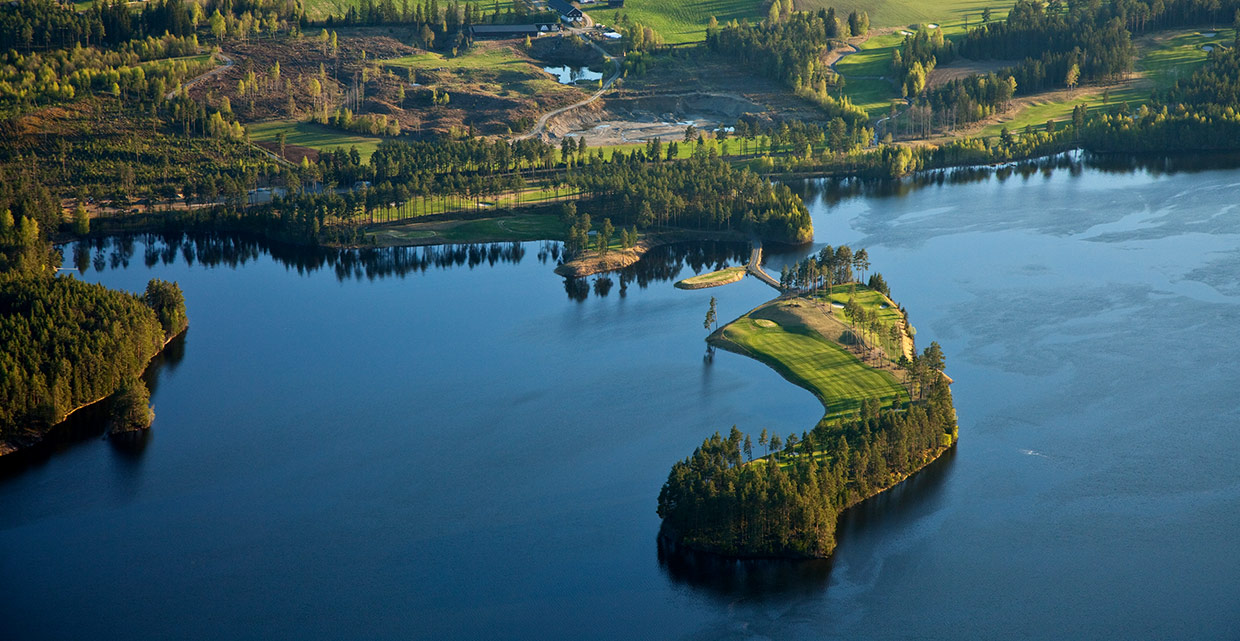 Outdoor activities
The mountain roads in Aurdalsåsen are made for great cycling experiences! You can rent bikes at Aurdal Fjellpark and enjoy the varied terrain and numerous possibilities.

On the hilly ridge of Aurdalsåsen, Bjørgovarden (1138 m.a.s.l) and Fjellenden (1145 m.a.s.l) are the most popular hiking destinations, but also Binnhovdknatten and the historical beacon point Vardeberget receive a fair share of visitors. All these are family friendly hikes for outdoor lovers of all ages. The vistas from the ridge are far and wide.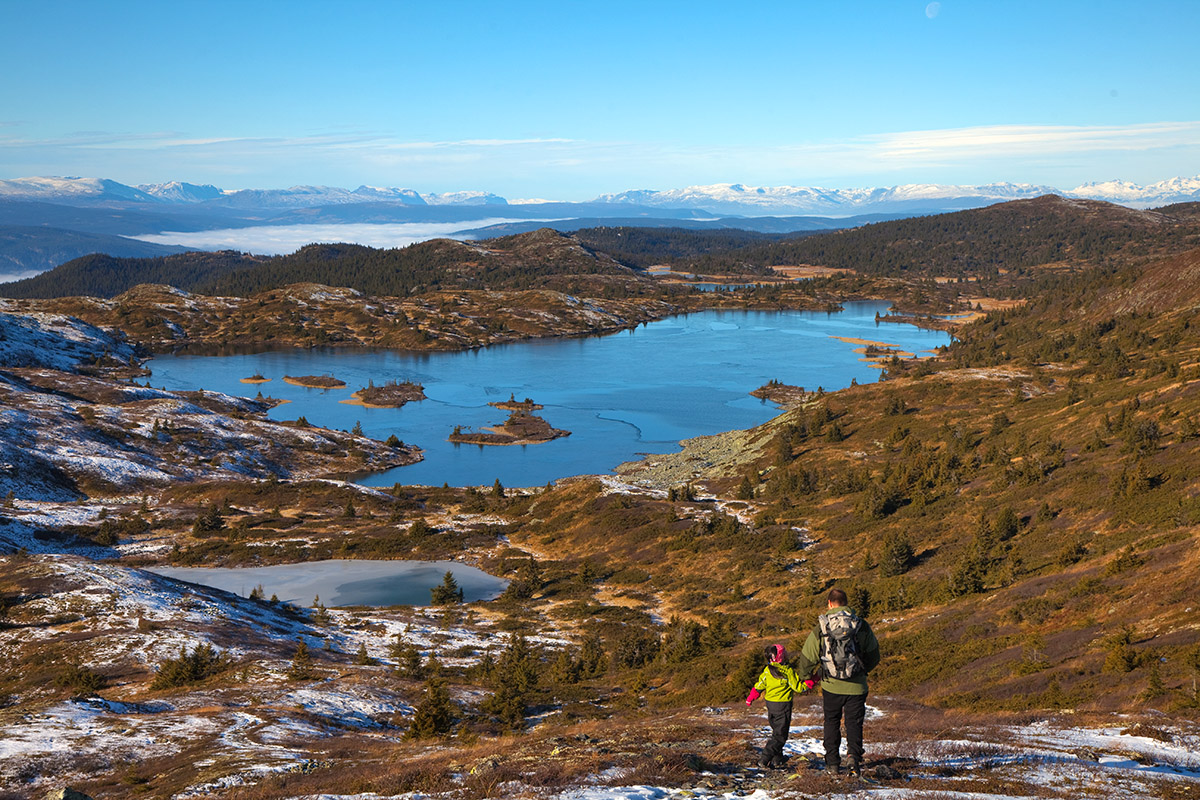 Lake Aurdalsfjorden is popular with fishermen. It holds populations of trout, perch and whitefish. You can fish from land, but Aurdal Fjordcamping also provide boat rental and are willing to share some useful secrets as to where the fish bites! There are also many mountain lakes on Aurdalsåsen that are great for fishing such as Lomtjednet.

The Valdres Alpine Center is a family friendly area with 11 slopes, off piste possibilities and a separate area for children. Aurdalsåsen is also well known for its numerous cross-country trails in a beautiful mountain landscape.

Welcome to Aurdal and Aurdalsåsen!