The King's Road across Filefjell is one of Norway's finest pieces of civil engineering heritage. It was built through Valdres by hand in the late 1700s, using simple tools at a time when dynamite had not yet been invented. This used to be the most important route between Eastern and Western Norway.
Today this historic road has been develloped into a cultural trail. The route runs through some of the most beautiful landscapes in Norway, from the narrow, dramatic fjord landscape at the head of Sognefjorden over the Filefjell mountain pass and through to the rural villages in Valdres. For hikers today, the trail is both interesting and awe-inspiring, with many memorable experiences along the way. The living cultural landscapes, spectacular mountains and great attractions are all waiting to be explored.
Distance: 110 km
Estimated duration: 3-6 days
Season: Approx. 1. May -15. Oct (the highest section from Kyrkjestølen ti Maristova from approx. middle of June).
It is possible to walk parts of Kongevegen on snowshoes or ski on back -country skis during winter.
Difficulty: Moderate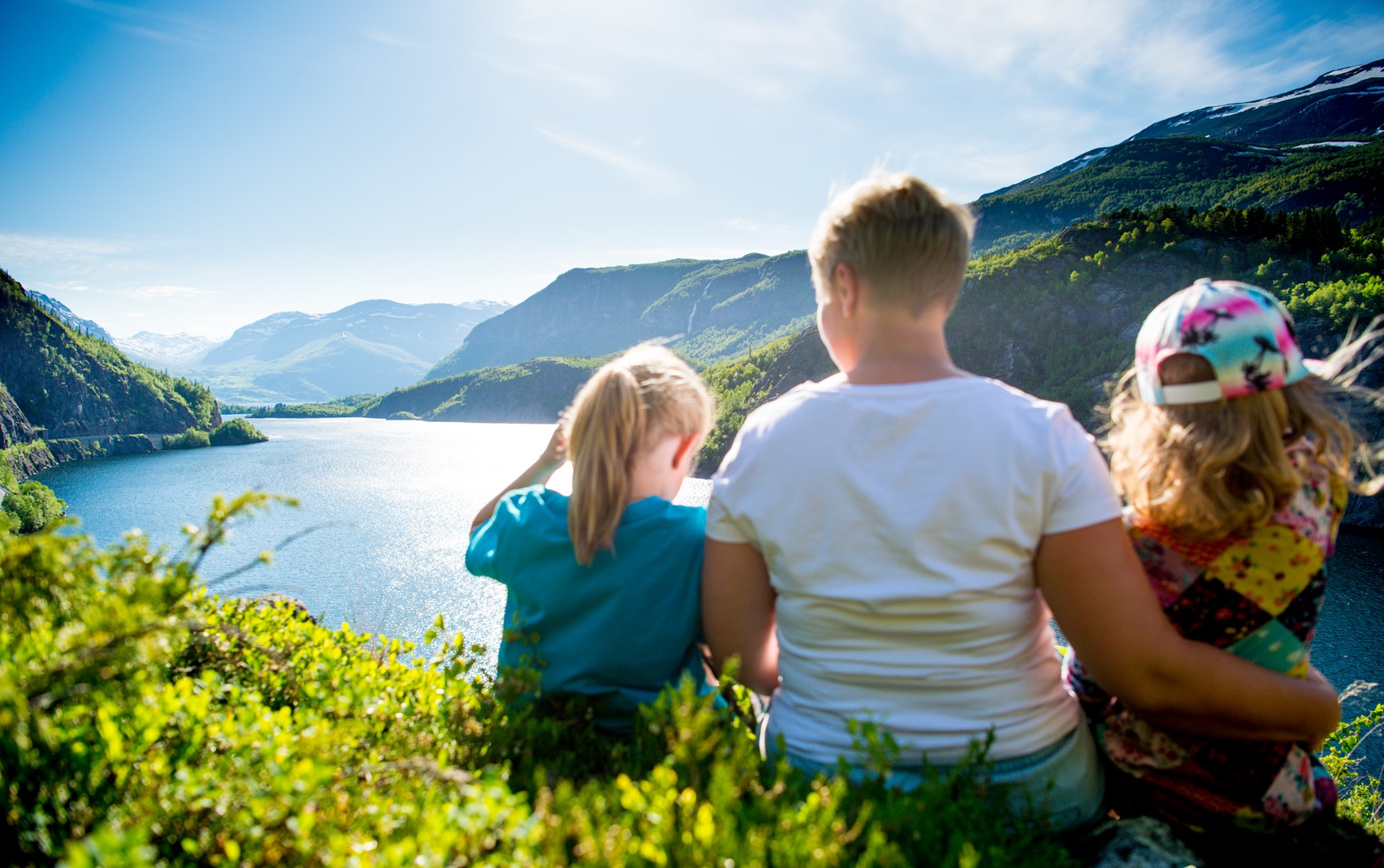 Package tours
Filefjellstuene offers packages along Kongevegen where accommodation, meals and transport of both hikers and their baggage.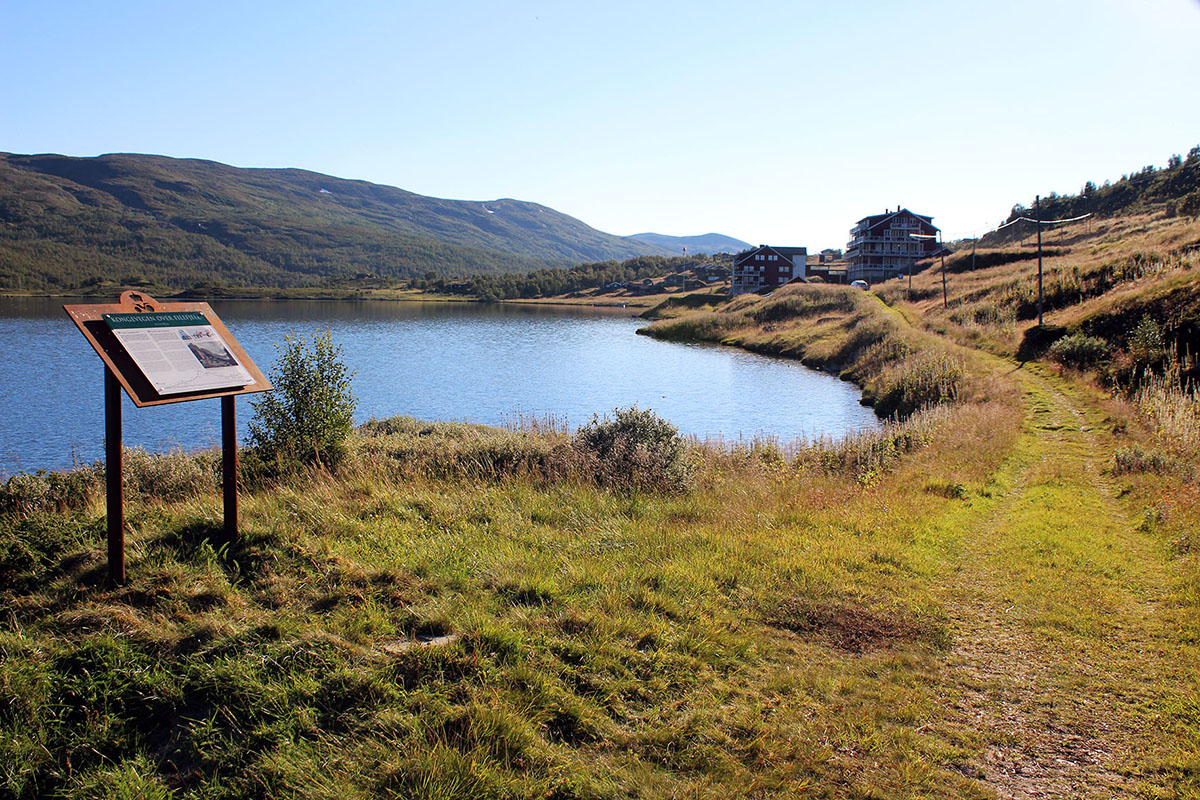 Accommodation and eateries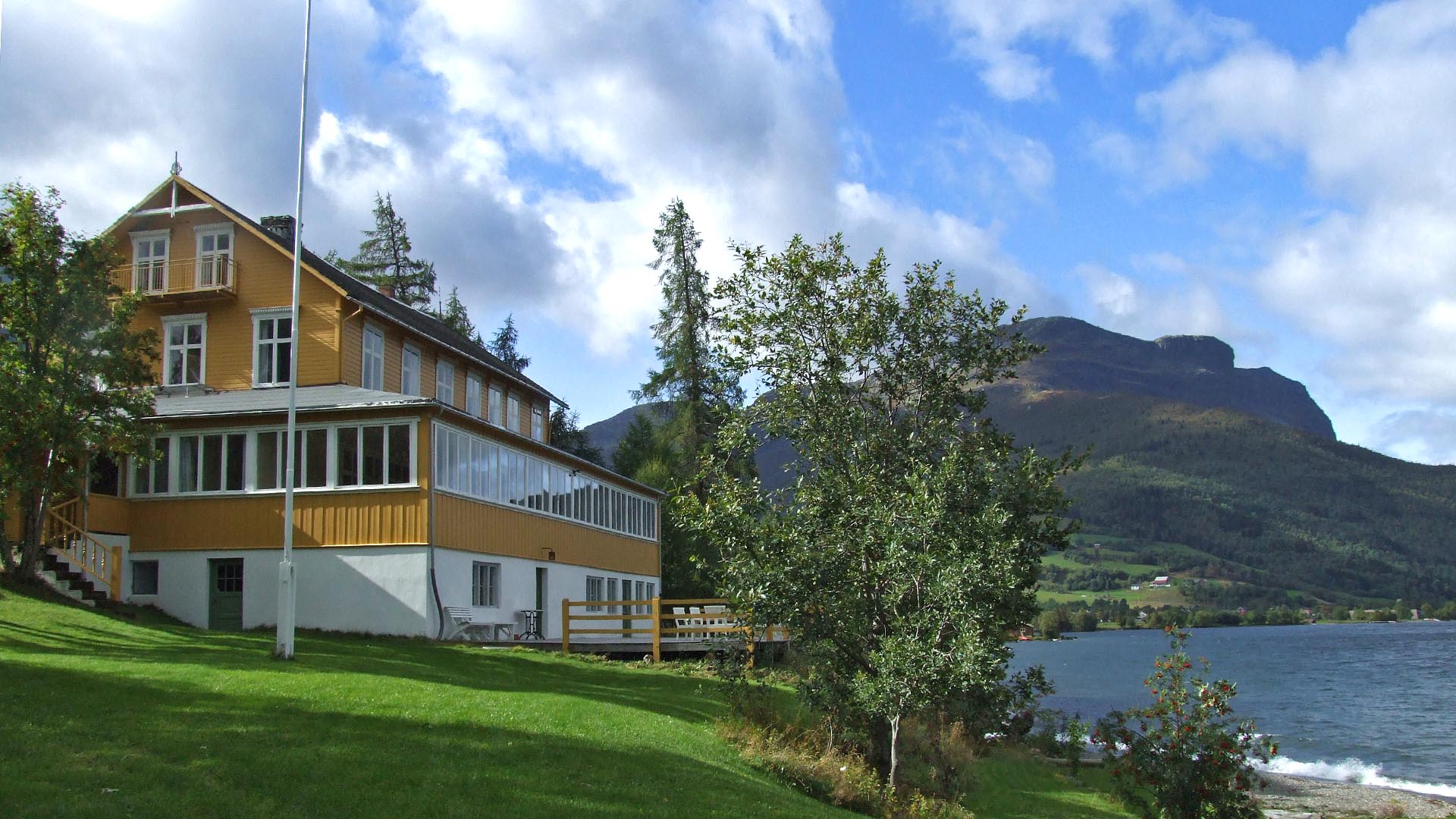 Transport
We recommend the overland express services Valdresekspressen and Øst-Vest-Expressen or the local bus services operated by Innlandstrafikk to get in and out of the King's Road across Filefjell:
Lokalbuss over Filefjell
Øst-Vestekspressen
Valdresekspressen


History and the entire walk
Kongevegen over Filefjell (the King's Road across Filefjell) was completed in 1793 as the first road where people could drive with horse and cart between east and west in Norway, and between the country's two largest cities, Christiania (Oslo) and Bergen. The road replaced the old bridle and packhorse track from the middle ages and the post road from the 17th century. It was an ambitious construction and communications project of its time and was based on «the French principle» – a construction technique involving straight lines wherever possible, high-quality drainage and a roadway built on foundation material. With the Kongevegen projects, engineers had entered the scene and would revolutionise road construction in Norway.
Read more and see a map about the entire walk here.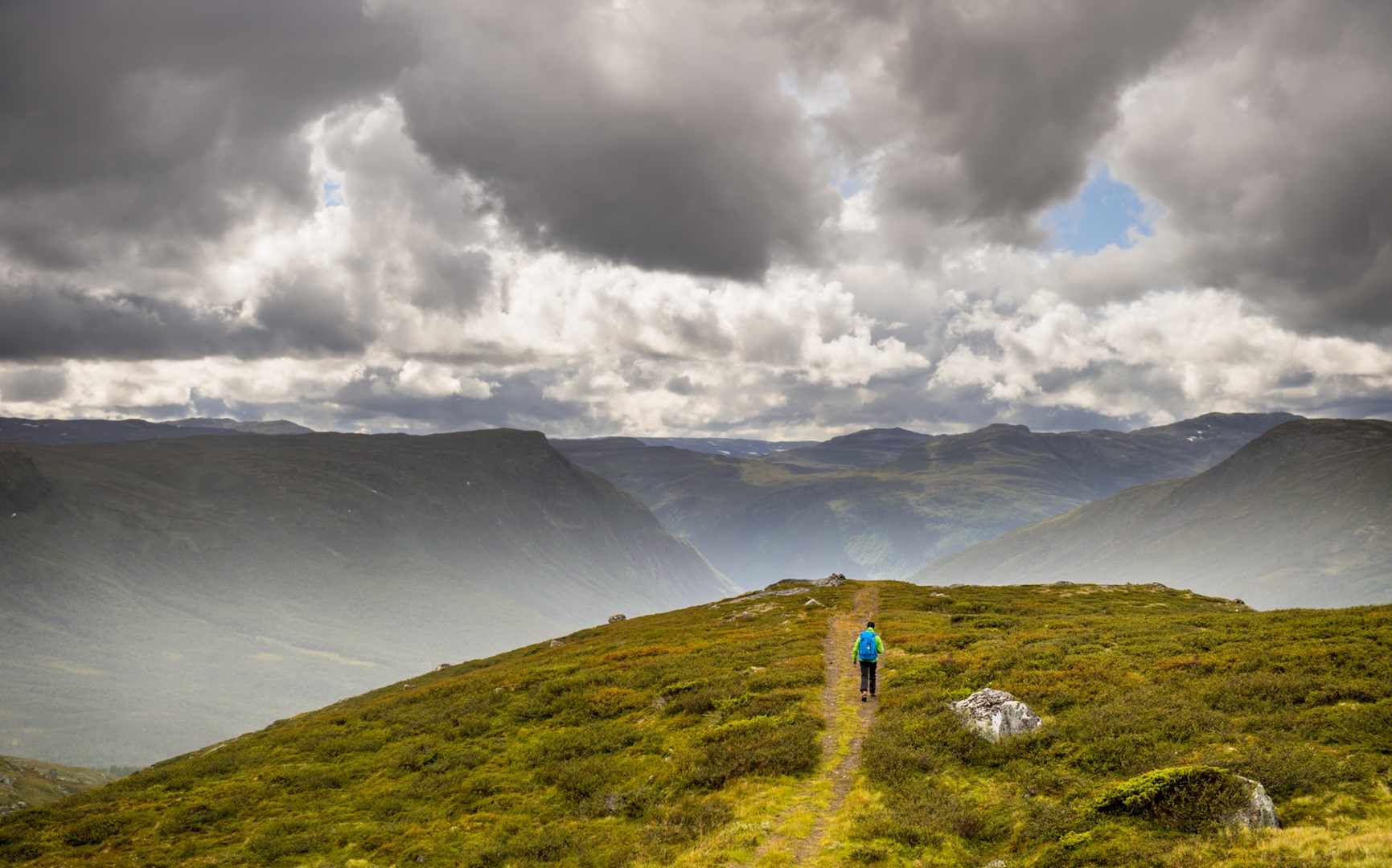 Vang in Valdres
We recommend that you allow some extra time to explore the municipality and the mountain village Vang in Valdres before or after walking across Filefjell. Here you find Jotunheimen National Park, many great mountain summits, lush valleys where lifestock graze free throughout the summer, stave churches, splendid fishing waters and cosy eateries and accommodations.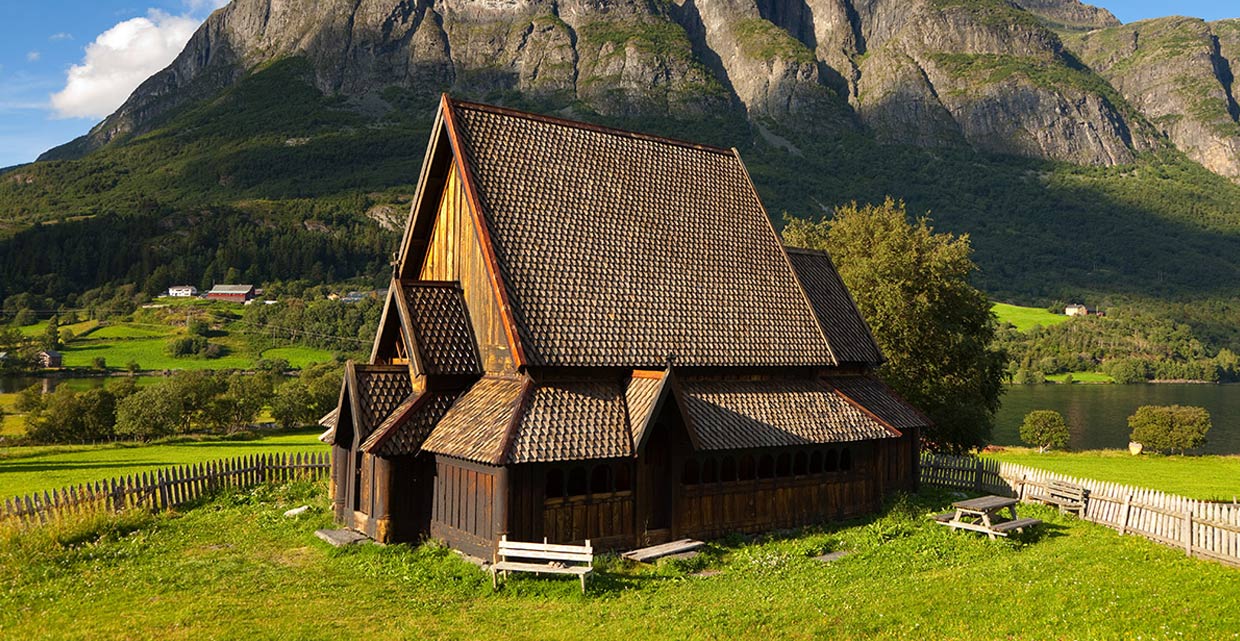 Number of results:
Number of results: 3
The King's Road across Filefjell: Kvamskleiva - from Syndrol to Hemsing bridge This historic section of road was opened in 1808 and replaced The…

Kongevegen across Filefjell - from Kyrkjestølen to Maristova

This stretch is characterised by the long straight line of the path that originates…

Øye Stave Church - Tyinkrysset This leg is one of the longer authentic sections between Vang and Lærdal. This section is mainly along a grassy…