Snow clad mountains, great outdoor experiences and a wide choice of activities to participate in is what you can look forward to during your stay in Valdres this winter. Below you find find a list of things to do that might inspire you. Welcome to the winter paradise of Valdres!
Cross-country skiing
With over 1500 km of groomed tracks through varied landscapes we feel confident to call Valdres a cross-country skiers eldorado. You will find everything from protected tracks through spruce and birch forests to tracks high up in open mountain country above the tree line with exceptional vistas. With too much to choose from, we are certain that you will find a track after your liking. Find tour suggestions here. We wish you a nice cross-country skiing adventure!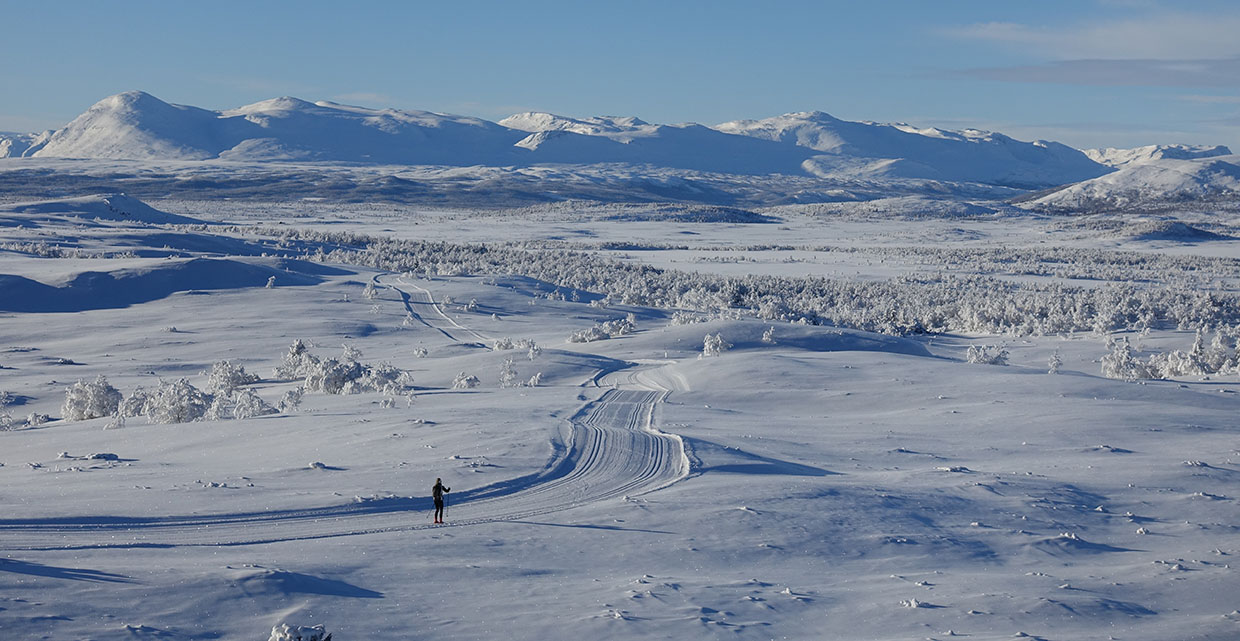 Horseback riding and horse sleigh rides
Horseback riding and horse sleigh rides during winter are like a fairy tale. The horses carry or draw you through the white, silent winter forest while you relax and enjoy the view and the fresh air. There are shorter trips or day trips to choose from, for every level, and you are joined by an experienced guide.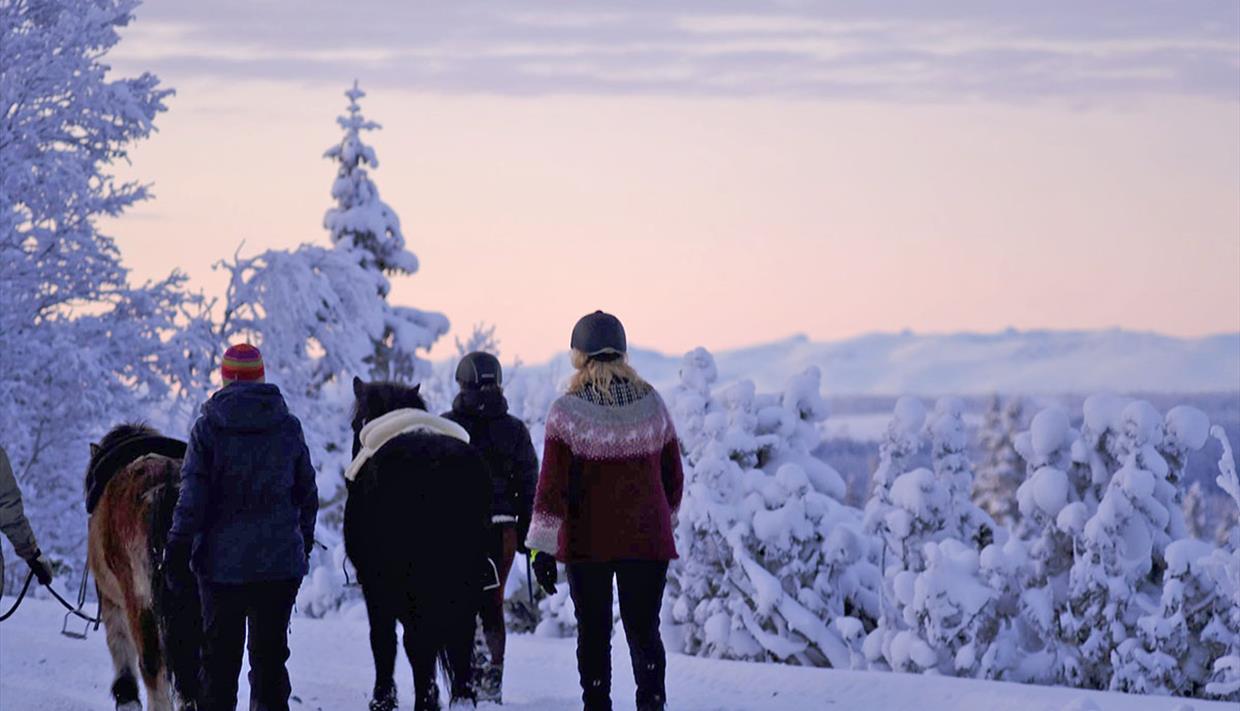 Ski touring
Valdres is well known for its mountains, and ski touring is an activity of increasing popularity. Choose between easy mountains with shallow slopes for newbies or steeper hillsides for advanced touring skiers. If you're new to ski touring or want to become a better skier, Beito Aktiv, Tyin Aktiv and Jotunheimen Mountaineering offer courses and guided mountain ski tours with experienced and local guides. Little can beat the feeling of standing on top of a mountain, ready to glide downhill with that view in front of you! Nonetheless, it is always important to take all necessary precautions regarding avalanche danger before setting off!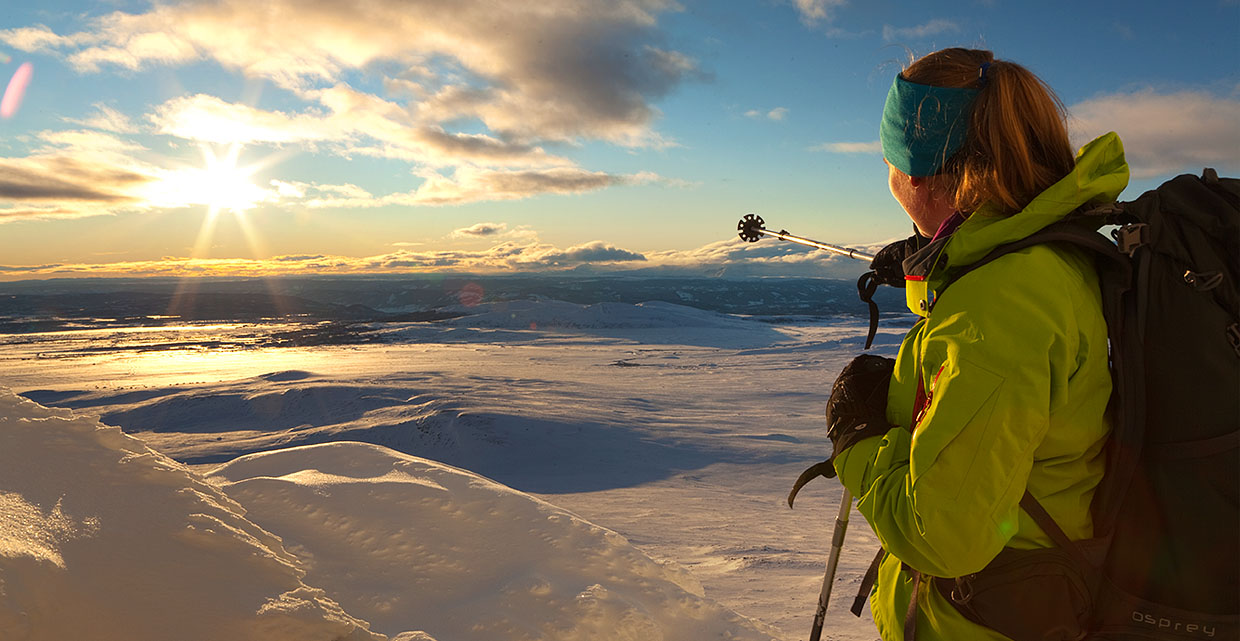 Ice fishing
The well-known phrase «fishing i Valdres» is valid also in winter. When the lakes are ice-covered, all you have to do is to replace the fishing rod with a smaller jig, bring an insulating sitting mat and dress warmly. Choose a lake after you liking that holds trout, perch or the delicious arctic char and bring your family for a nice day out on the ice. Remember to bring a lunch and something warm to drink, too. Maybe there'll be freshly caught fish for dinner? If you don't have a jig, join Beito Aktiv or Beito Husky Tours on a guided ice fishing adventure.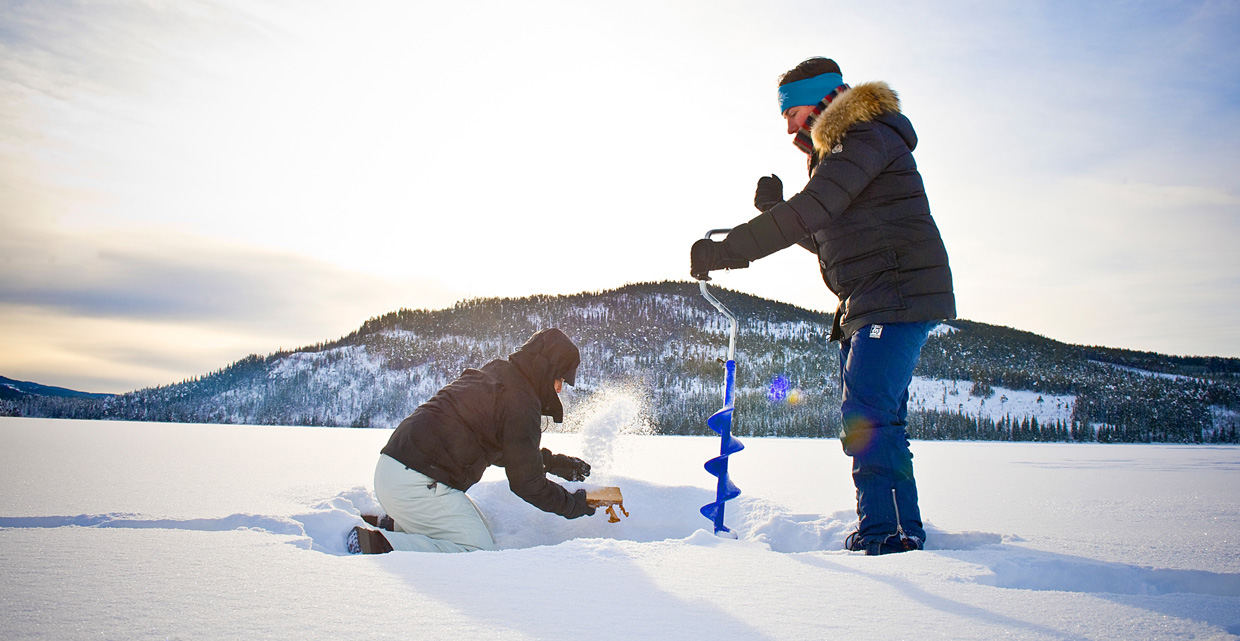 Dog sledding
Dog sledding is an unforgettable winter activitiy almost everyone can join. You can choose between half day trips, day trips or even overnight trips! Sit warm and comfortably in the sleigh or drive your own dog team while dashing through the winter landscape!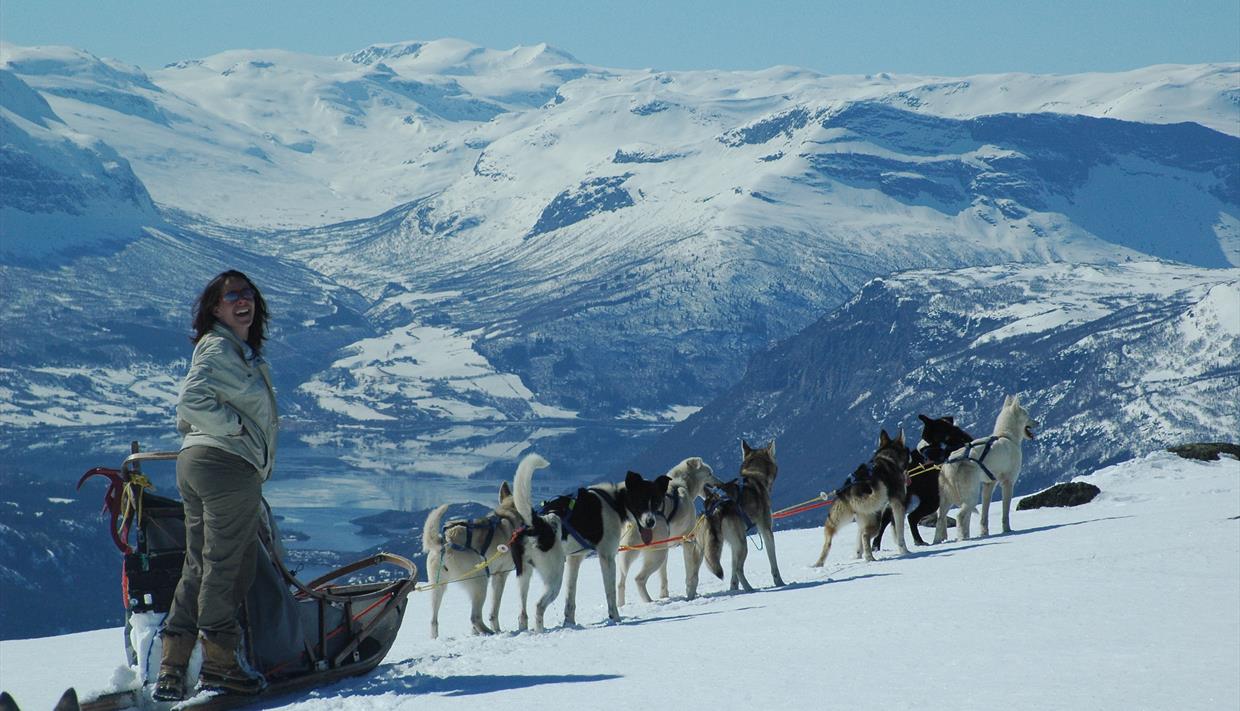 Alpine skiing
Alpine skiing is one of the most popular winter activities in Valdres. There are seven alpine skiing centres to choose from which all offer various slopes in beautiful surroundings. Several have ski rental and ski school, tobboggan slopes and terrain parks. When you're ready to take break, warm up with something to eat and a hot cocoa in the cozy ski cafés.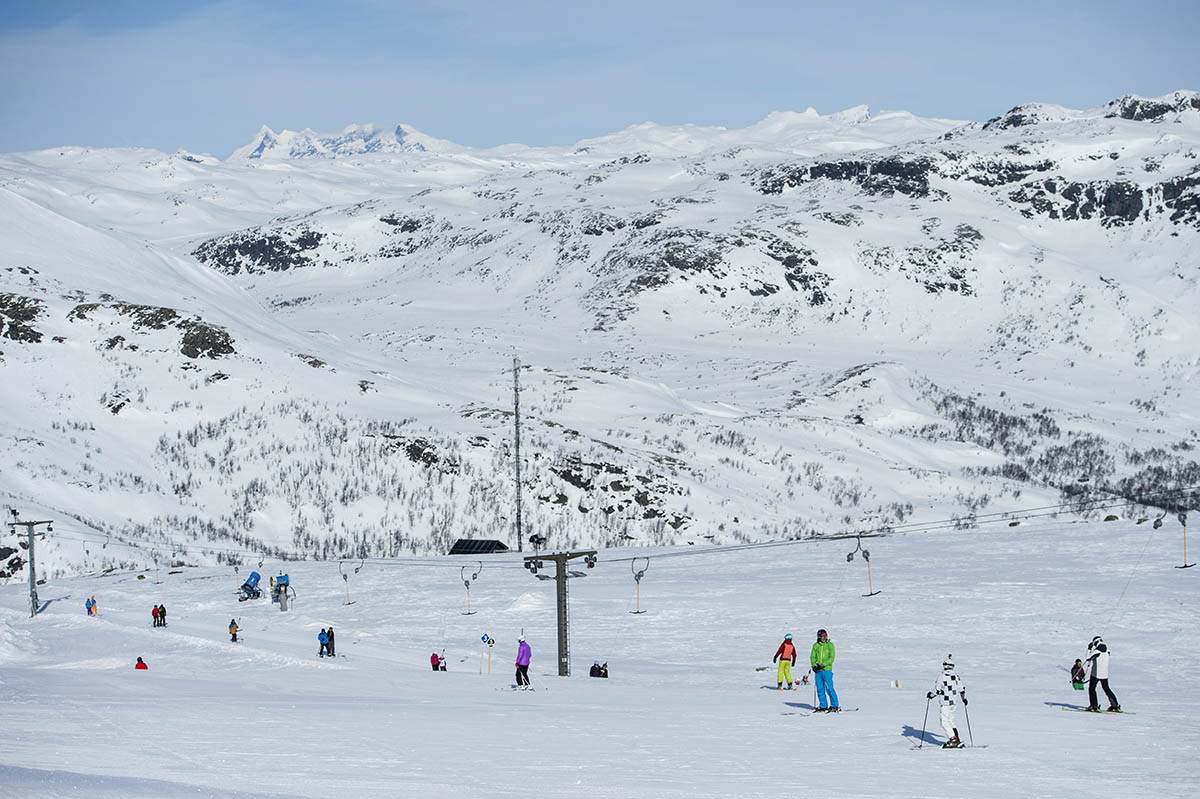 Events
There will be a number of small and large events in Valdres throughout the winter season. Our event calendar will be regularly updated, so stay tuned!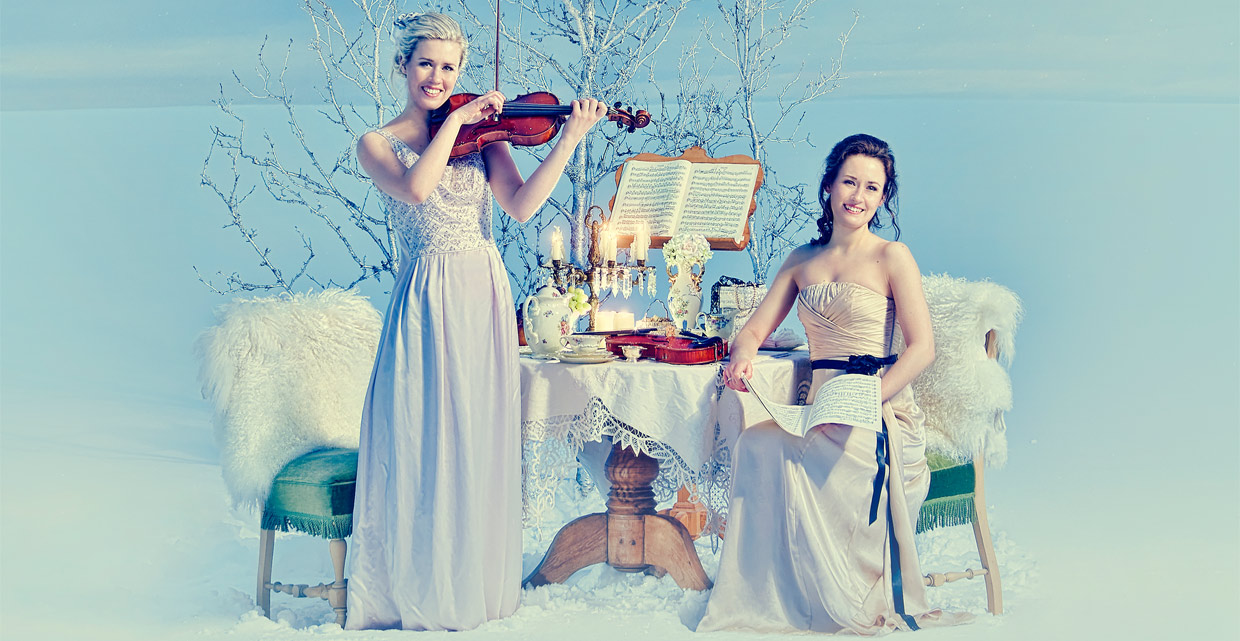 Open mountain lodges and cabins
There's not much that can beat entering a warm mountain lodge on a cold winter's day for a cup of hot chocolate and a cinnamon bun. Often situated right beside the cross-country tracks, they are a natural choice for a break on your ski tour. When the marked back country skiing trails of the DNT (Norwegian Hiking Association) open in February, a lot of mountain cabins will become accessible. Out here, nature is your closest (and only) neighbour - perfect for stressing down and great nature experiences. And of course, there's a wealth of other cozy cabins closer to civilization for rent throughout the whole Valdres region.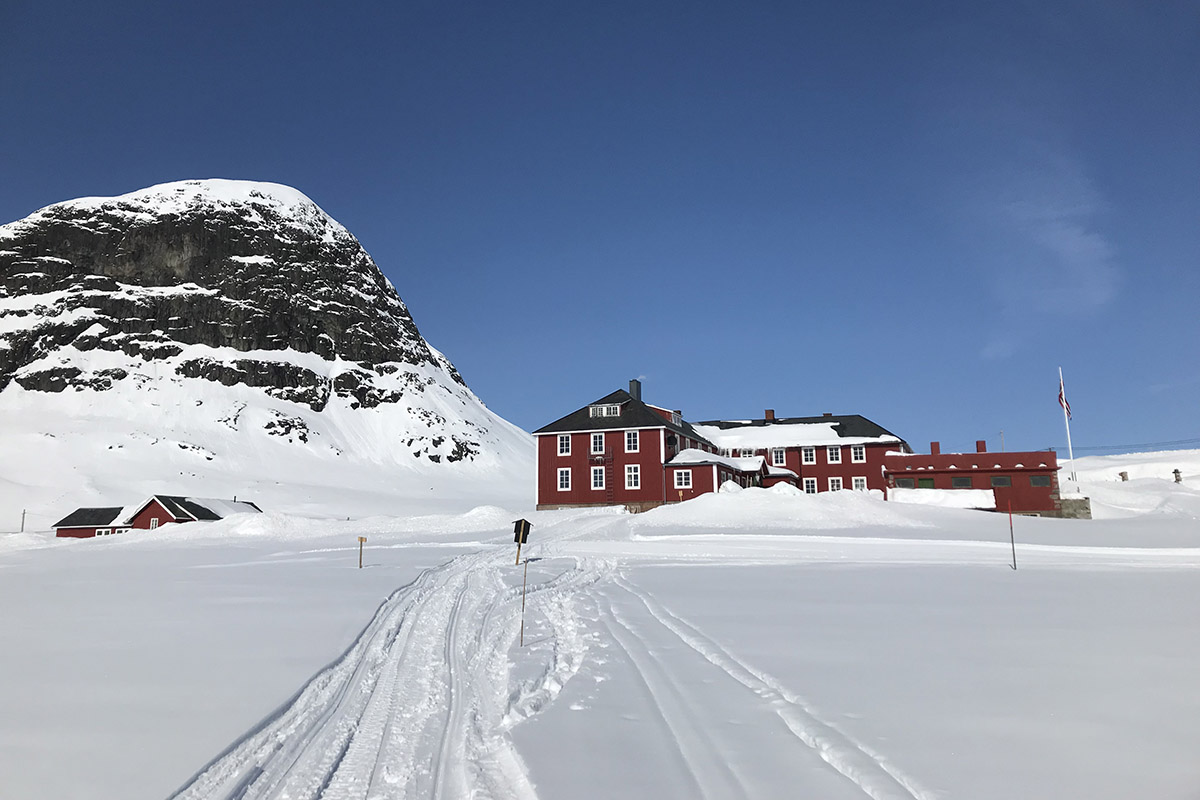 Exciting winter activities
Bring friends and family to a winter activity that gets your adrenalin rushing! Snowrafting, airboarding, and kiting are real fun activities for small groups that suit those looking for some action out there in the snow.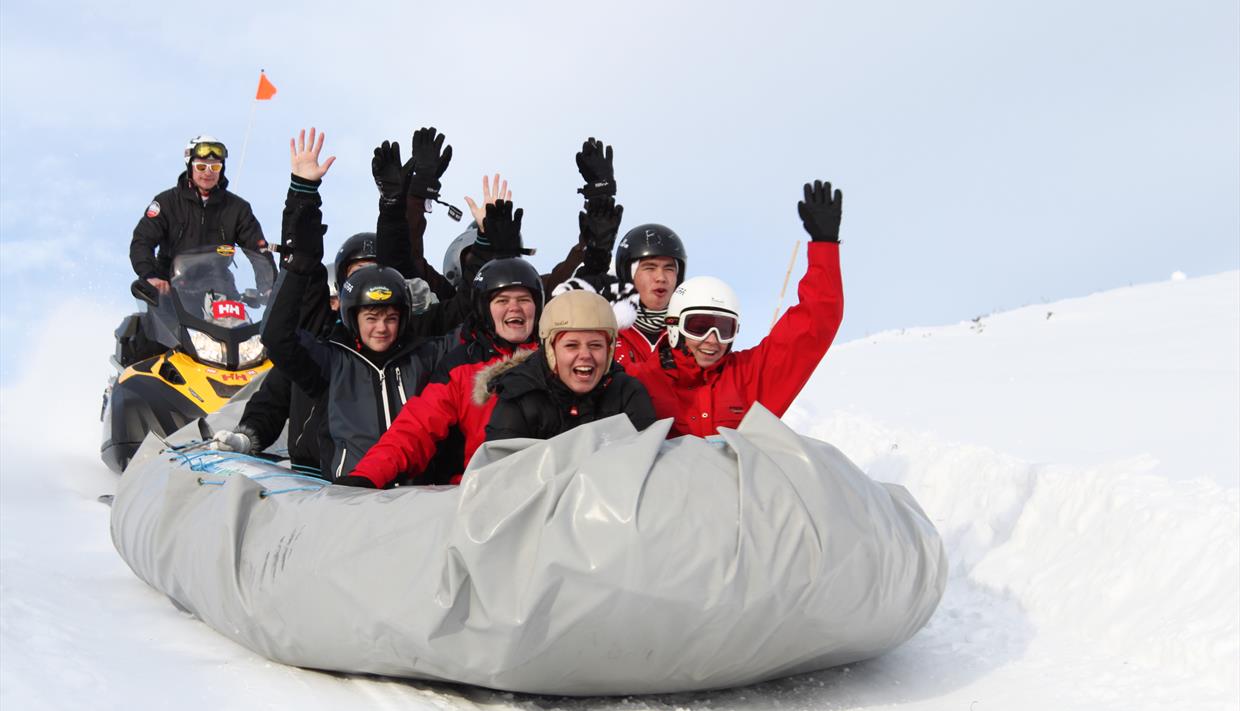 Relaxing indoor activities
When the weather is adverse and the body is aching after all the skiing, you might opt for a relaxing indoor day with a massage, a swim in the pool, some time in the sauna, or a yoga class. Several accommodations in Valdres and surroundings have their own wellness centres which offer just the thing. Some even have children's pools and water slides. At the end of the day, enjoy a better meal in the restaurant.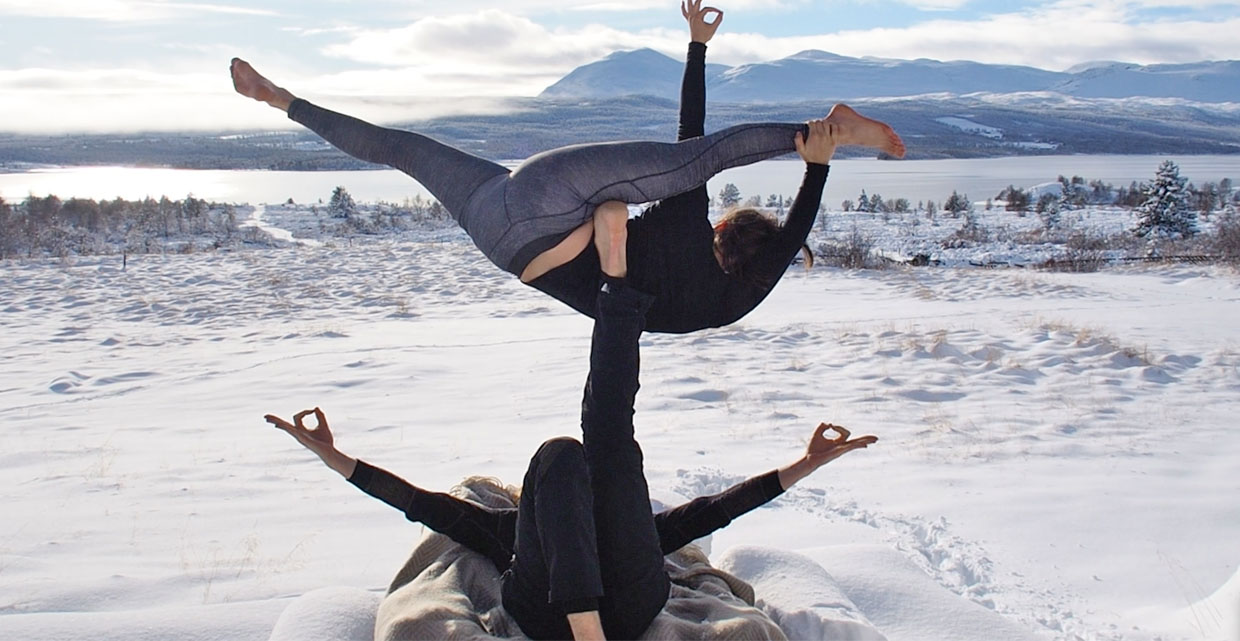 Snow coach trips
From the middle of February you can come along on the popular snowmobile excursions by JVB into Jotunheimen. These veteran snowcoaches take you from Tyin to Eidsbugarden, which during winter is inaccessible other than by snowcoach or on skies. Along the way you pass through stunning mountain landscape. Eidsbugarden is a popular starting point for ski tours into Jotunheimen. Stay at Fondsbu for a warm welcome, a good meal and a bed.