Summer is high season in Valdres, and there are lots of activities to choose from and events to visit. We have created a bucket list with what we would like to recommend of experiences in Valdres this summer.
Experience the National Parks in Valdres
Hiking is the no. one activity and a must when visiting Valdres during summer. The two National Parks in the region, Jotunheimen and Langsua, are among the most popular hiking areas. You walk along well-marked trails with or without a guide, you can stay overnight in DNT mountain cabins or mountain lodges. Enjoy the natural beauty of the parks and try a serving of the traditional "rømmegrøt", a sour cream porridge, at one of the fully serviced lodges!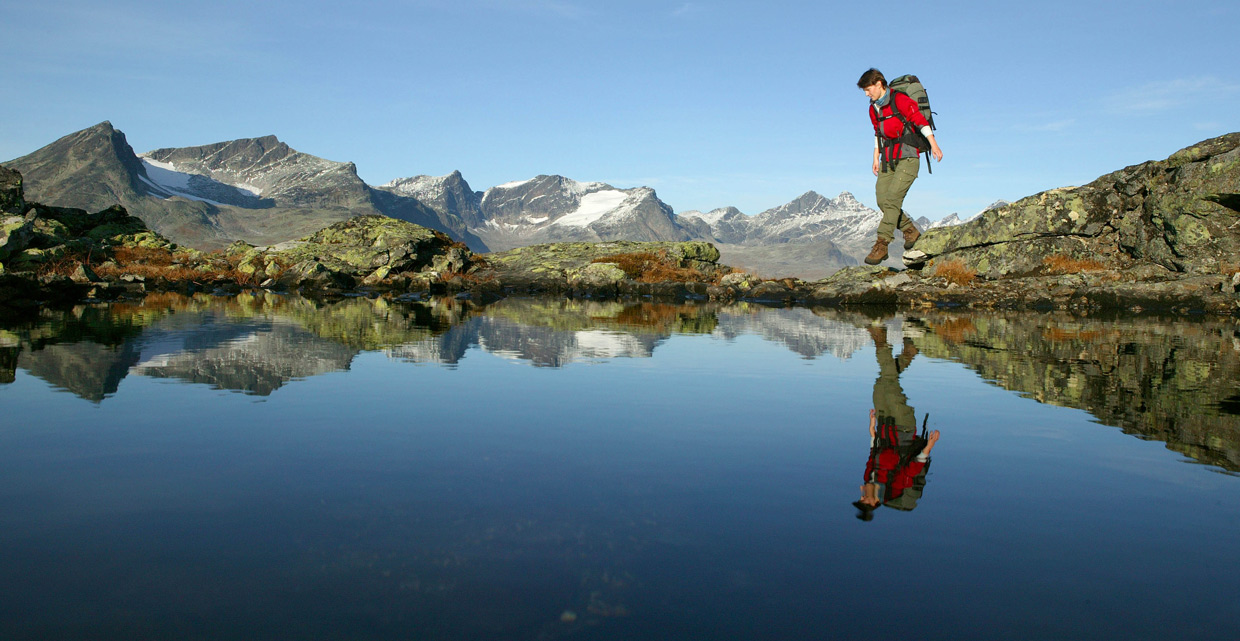 Travel back in time at Valdres Folkemuseum
Get an idea of what life was like in Valdres in the old days by visiting the Valdres Folkemuseum this summer. Join a guided tour around the museum or take a stroll along the natural path around the peninsula. Visit old buildings, pet the animals on the museum's own farm, listen to live folk music and watch young dancers dance old dances. Because old traditions still live on in Valdres! Buy arts and crafts connected to the rich cultural history of Valdres. The museum is located within walking distance from Fagernes town centre.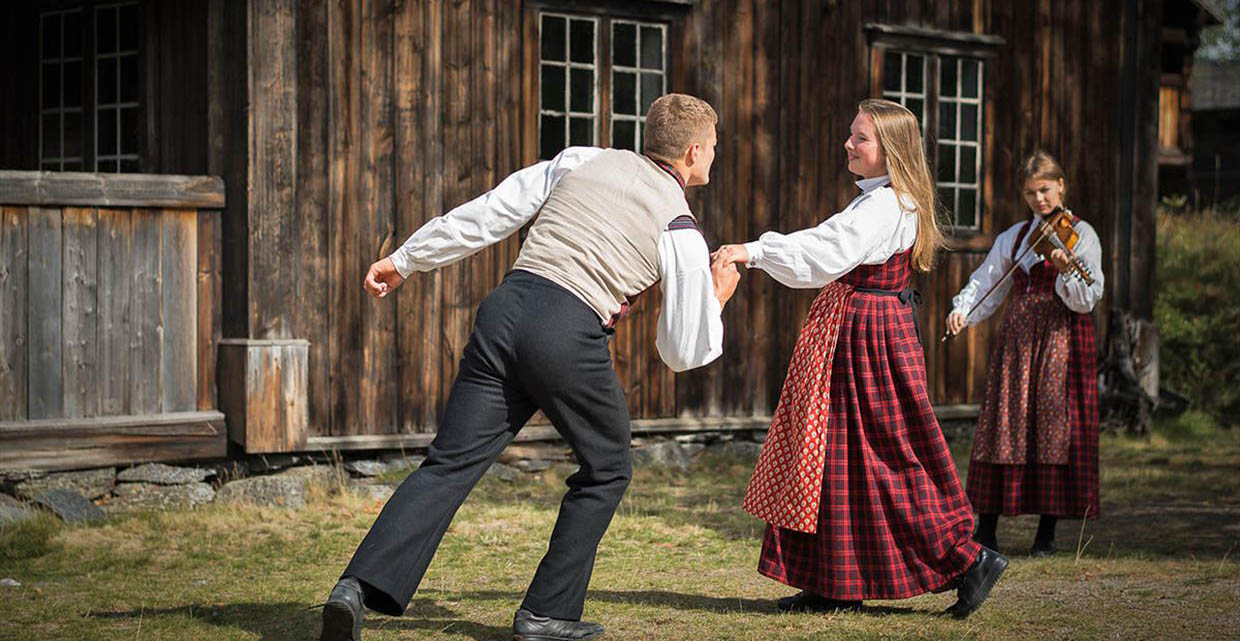 Fishing in Valdres
This is a familiar term for many - and with good reason! You will find countless smaller and larger well-stocked lakes and rivers with trout, perch, arctic char and even pike. To make it easier for you to find your own favourite fishing spot, we have listed some suggestions here.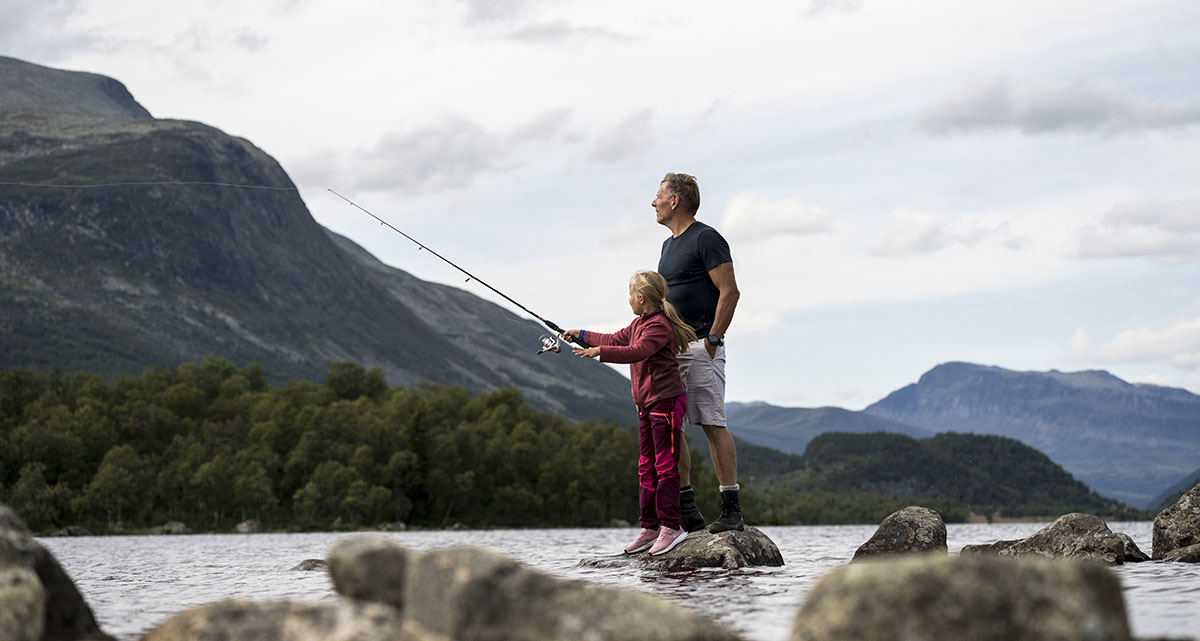 Visit a traditional summer mountain farm
Did you know that Valdres was the region with the most active summer mountains farms in all of Northern Europe? This summer you have the chance to visit some of them during their open days. Children will enjoy meeting and petting the animals on the farms or watch traditional cheesemaking in a kettle over open fire. Sampling and purchasing some of the delicious farm produce is a highlight regardless of their age.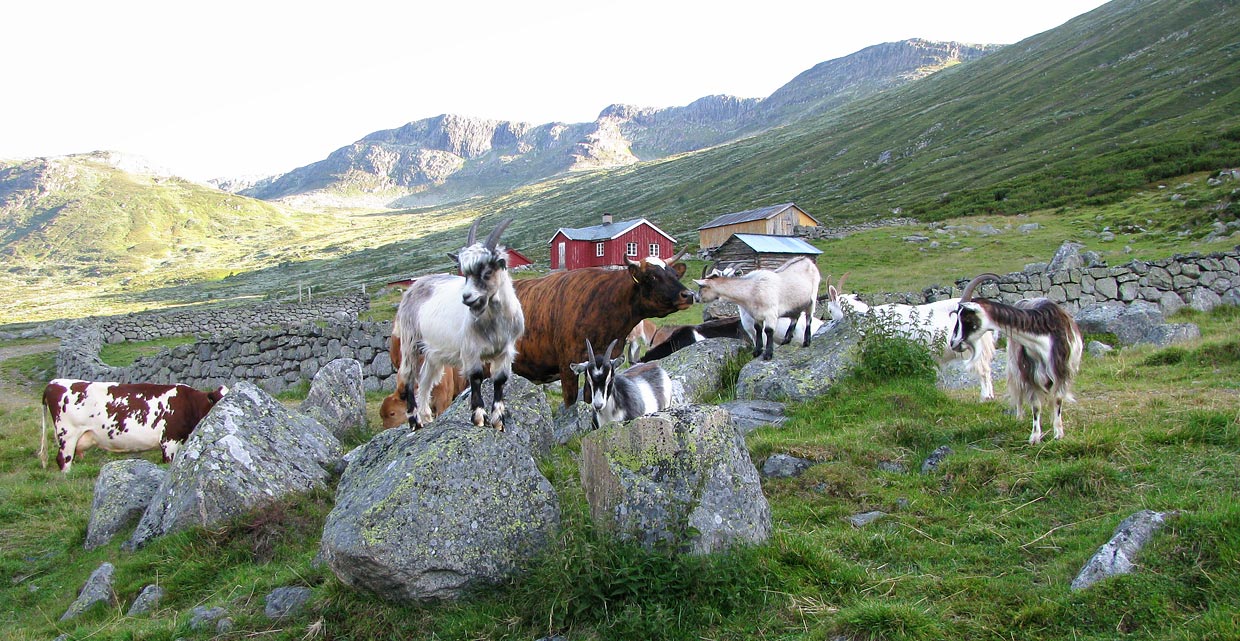 Cycling tours for every taste
Valdres really is an eldorado for cycling. Explore the beautiful mountain farming areas on two wheels. The most popular cycling route is Mjølkevegen. Here you can cycle over 200 km through idyllic mountain landscape, stay in cozy lodges and have you baggage transported in-between accommodations. If you're into trail cycling you should give Beitostølen a try, where trail cycling enthusiasts can enjoy sustainably built trails in the breathtaking mountain nature or join a tour with professional guides.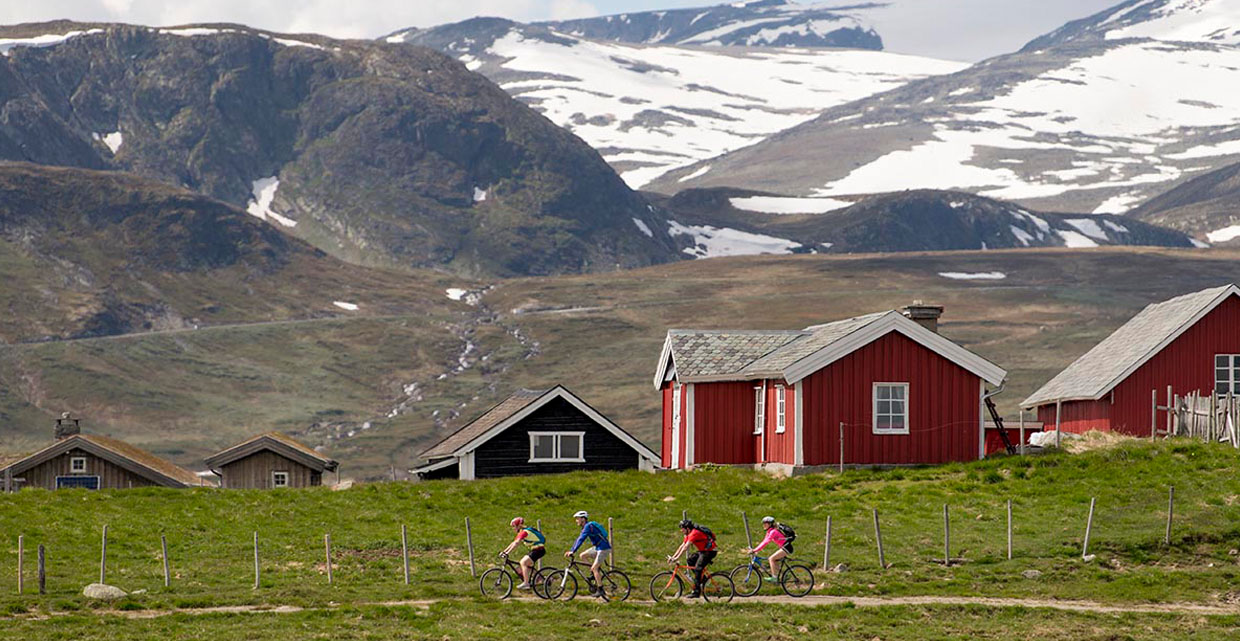 Experience the incredible vistas from Synshorn Via Ferrata
Synshorn Via Ferrata is the most popular climbing route in Valdres - you can understand why! The route leads up the steep front face of the Synshorn mountain, with iron steps and ropes. Here you can challenge yourself as you enjoy the spectacular vistas over Valdres and Jotunheimen. There are two levels, and everyone from 16 years of age can do it. You don't need any prior climbing experience.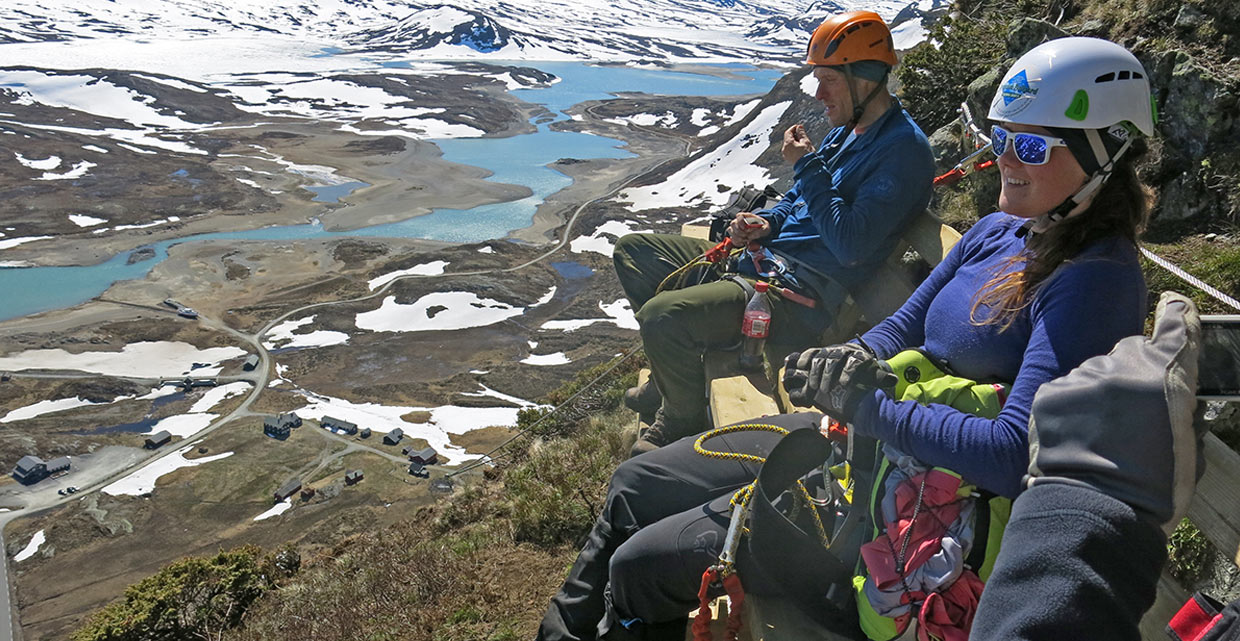 Visit our Stave Churches
Did you know that Valdres is the region in Norway where most stave churches are still preserved? During summer, all six of them are open to visitors and offer guided tours. They date back to the 1100s and feature each their own exciting history and architecture.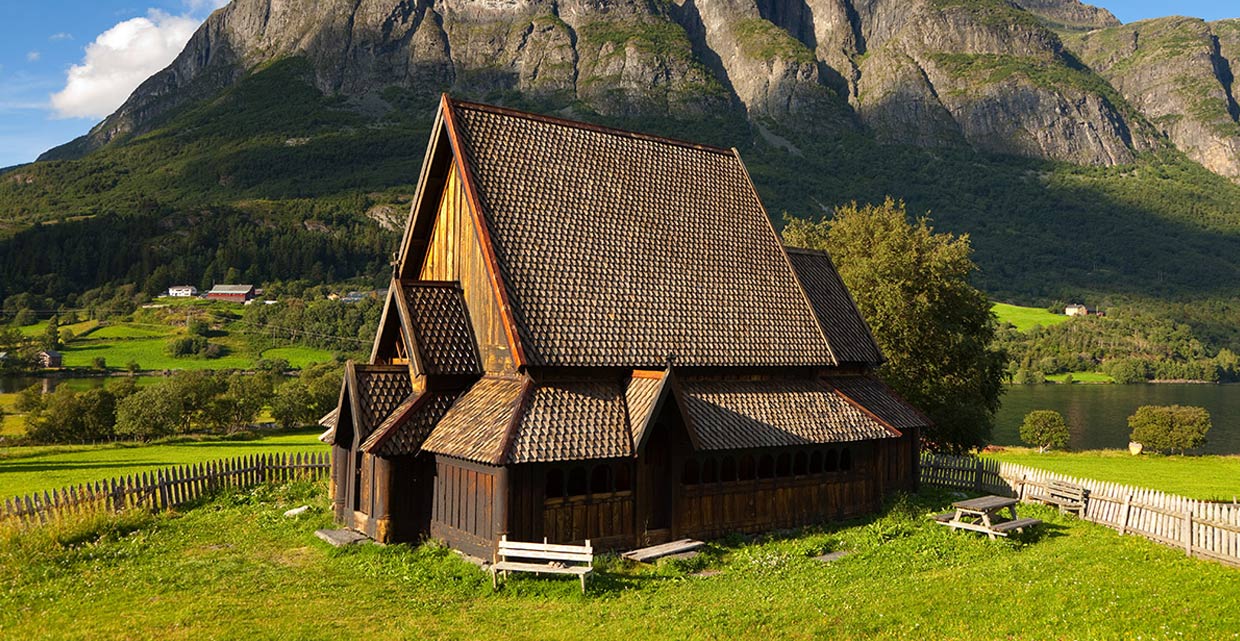 Take a turn on one of Norway's most beautiful golf courses
As a golf player, you definately should visit Valdres Golf in Aurdal. The course is an attraction in its own right, located on the bank of Lake Aurdalsfjorden. No wonder hole six was voted Norway's most beautiful golf hole!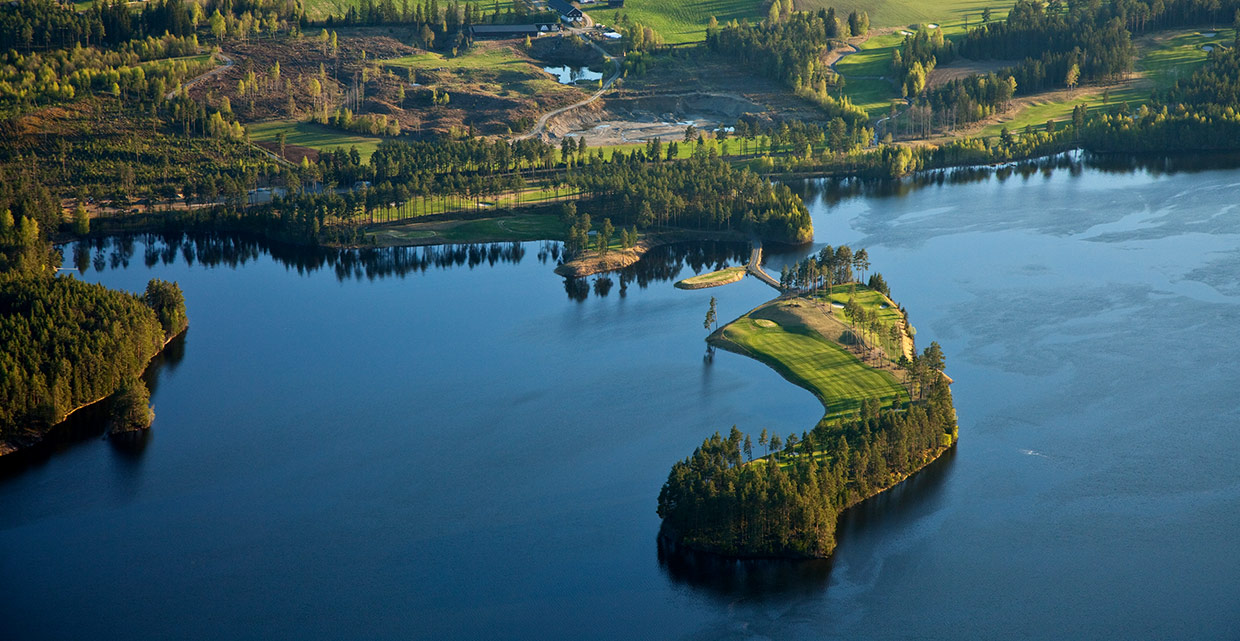 Experience the mountains from a horseback
Horseback riding is a truly unique way to experience the mountains. Choose between shorter and longer day trips, several-day-trips and riding camps.